SPIRITUAL EXERCISES OF ST. IGNATIUS OF LOYOLA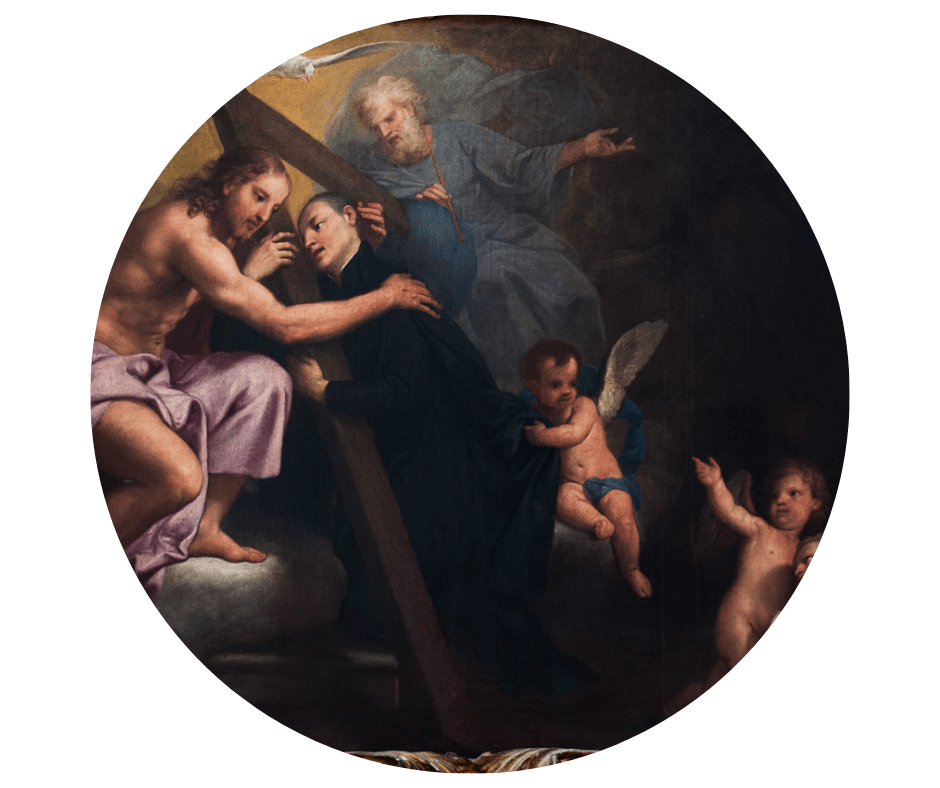 The Exercises are all the best that I  can think, feel and understand in this life, so that man can take advantage of himself, to be able to bear fruit, help and take advantage of many others "(San Ignacio, Monumenta Ignatiana, v.1). , p.113). The Spiritual Exercises of Saint Ignatius of Loyola is an ordered sequence of meditations and contemplations (called exercises) – that arise from the deep spiritual experience that the saint lives from his conversion; its objective is to help the one who does  this discover what God's will is for his life. The Exercises go back to the Notebook in which Ignatius describes his spiritual experiences during his visit to the city of Manresa, where  "God treated him in the same way that a school teacher treats a child. child, teaching him "(Autobiography 27).
What are the Spiritual Exercises?
It is a retreat which follows an ordered sequence of meditations and contemplation, which leads the participants to a profound spiritual experience that Saint Ignatius lived during his conversion. It is called the 'Spiritual Exercises' by St. Ignatius, comparing it to our physical bodies which needs physical exercise to stay healthy. The same is true for our souls.
Why should I join the Spiritual Exercises?
The daily routine of life, the busy schedule of a busy metropolis, and the rapid changes in technology and social life creates people full of activities but deeply dissatisfied. Such things makes a person confused and weak, unable to face the challenges of life because he is not ordered to his final end. The Spiritual Exercises helps the retreatants to order and focus his life on what is important, leaving aside those things that are merely passing. Our participants consists of the youths who are in the beginning of their life's journey, and with adults who needs to pause and reflect on how he has fared in his journey, whether God is still his ultimate goal. This method has proven its effectiveness for five centuries and it is now that its help becomes more urgent and indispensable given the voracious rhythm to which modern life subjects us, determined to make us a mere instrument of production and consumption. "I hope that (…) priests, religious and laity continue to be faithful to this experience and give it increase: I make this invitation to all who sincerely seek the truth. The school of the Spiritual Exercises is always an effective remedy for the evil of modern man dragged by the whirlwind of human vicissitudes to live outside himself, excessively absorbed by external things; be the forge of new men, of authentic Christians, of committed apostles. It is the desire that I entrust to the intercession of the Virgin, the contemplative par excellence, the wise teacher of the Spiritual Exercises. (Saint John Paul II – Angelus 12/16/79)
How long does it take?
Our priests preach the Spiritual Exercises from 3 to 5 days, to different participants (retreats to groups of men and women).Please refer to the schedule below.
What shall I bring?
Those who wish to participate need to bring a Bible, a notebook, their personal necessities and toiletries and most importantly a firm resolve to love God more concretely, fighting one's self in order to be free to serve Him.
We think it necessary to consider here the great importance of the yearly use of the spiritual exercises, and of the monthly recollection, for the spiritual advancement of university students and persons of culture, and to strengthen them in their apostolic ideals." (Con Singular Compalcencia, Letter to the Bishops of the Philippines)
CHANGE YOUR LIFE TODAY
It is very helpful to him who is receiving the Exercises to enter into them with great courage and generosity towards his Creator and Lord, offering Him all his will and liberty, that His Divine Majesty may make use of his person and of all he has according to His most Holy Will.